"

One day you'll be on that beach and these blues will come right back to you" - Jimmy "Duck" Holmes, Bentonia Mississippi
DELTA BY THE BEACH BLUES BAND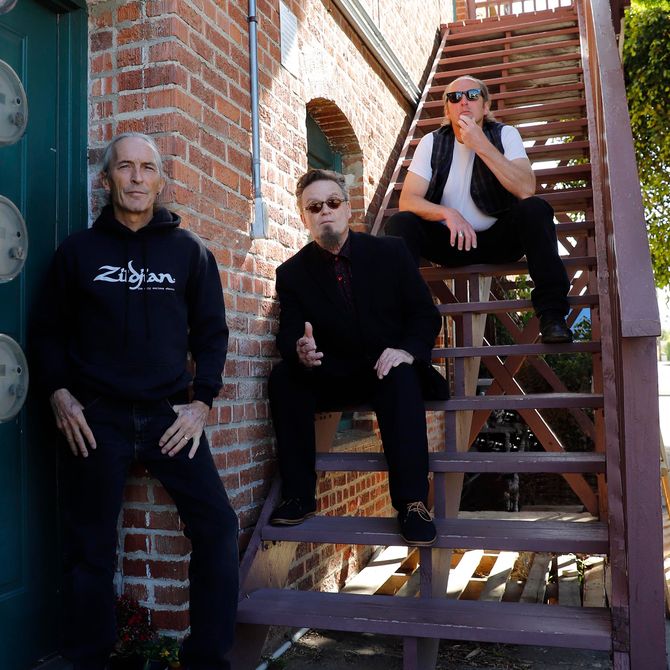 Delta by the Beach
Ventura's Own Juke Joint Combo
"Our hearts are in Mississippi but our feet are on the beach" 
GOLDMINE MAGAZINE SAYS...
"..damn good Delta Blues rippers, that can be listened to all year long...Fantastic blues line-up..should be in the collection of every Blues music fan" TONE Scott January 4, 2022.
Delta by the Beach is the red hot blues band from Ventura, California bringing their Mississippi Jukejoint to music fans all over the country.
"We love to entertain festival crowds with our original, but immediately cool blues groove".   
The trio  has almost one million streams on Spotify and perform hundreds of  shows per year.
CONTACT
 

C Street Music Team 

 
 DELTABYTHEBEACH@GMAIL.COM 
docventura.booking@gmail.com
DOWNLOAD FILES
DBTB Red Logo
Red Delta by the Beach transparent .png logo
201 KB
DBTB Album Photo
Full band photo taken from cover of "The Single of the Month" album
12.7 MB